Interesting way
Our story
What can be a factor that unites people? Family bonds? Yes of course! Common cause? And this too! And for sure, when both of these factors come together, the result is simply bound to be fantastic.
This is how the story of one large and friendly family from Texas developed. A story that has been going on for three generations.
In the middle of the last century, in a small town in the state of Texas, there was a store that sold a variety of goods from small things to fine perfumes. Its owner, a successful entrepreneur, became the mastermind behind Fantasy Community Perfumes, but history has yet to come to this event.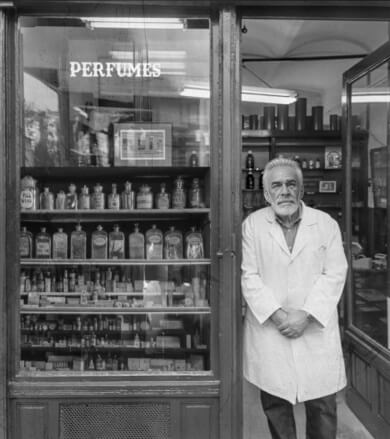 From the moment he opened his own store, the owner noticed that despite the "parochiality" of his customers are very passionate about perfumes. And many of them opt for bottles with niche fragrances among a wide range. The assortment of the store already featured various types of author's products, but the owner realized that it was not a good idea to stop only at them. It is much more interesting to create something of your own. He collected a lot of information about how perfumes are created, studied technology and immersed himself in fashion trends in perfumery. And, of course, he could not help but infect his loved ones with his idea. So, on the basis of a family shop, a new perfume brand, Fantasy Community Perfumes, appeared.
Today, Fantasy Community Perfumes is continued by new leaders and ideologists of fantasy perfumery, but they are united with the founder of the company by common traditions, enthusiasm and a constant desire to discover new facets of fragrances for their customers.