Unisex
Cill Dr. Bro by Fantasy Community Perfumes
Top notes: Bergamot, Black pepper
Middle Notes: Cannabis, Blueberry
Base notes: Vetiver, Amber
Aroma family: Woody, Fougere
Quantity in package - 1 pcs.
Fragrance Premiere Year - 2022
Country of manufacturer - USA
Country of registration of the brand - USA
Volume - 11 ml, 30 ml
Details
Gender: Unisex
Immerse yourself in an atmosphere of mystery and adventurism with this unparalleled fragrance. The main motif of this perfume is similar to the shades of smoke from burning cannabis leaves, which is a unique combination of masculinity, passion and freedom. As soon as you put it on your skin, it instantly transports you into a world of relaxation and sophistication. Dive into a world of seduction and eccentricity with our perfume. It will highlight your personality and allow you to express your courage and adventurism. Order now and experience a unique fragrance that will be your indispensable companion in life's special moments. Our perfume is created for those who appreciate unusual and exotic scents.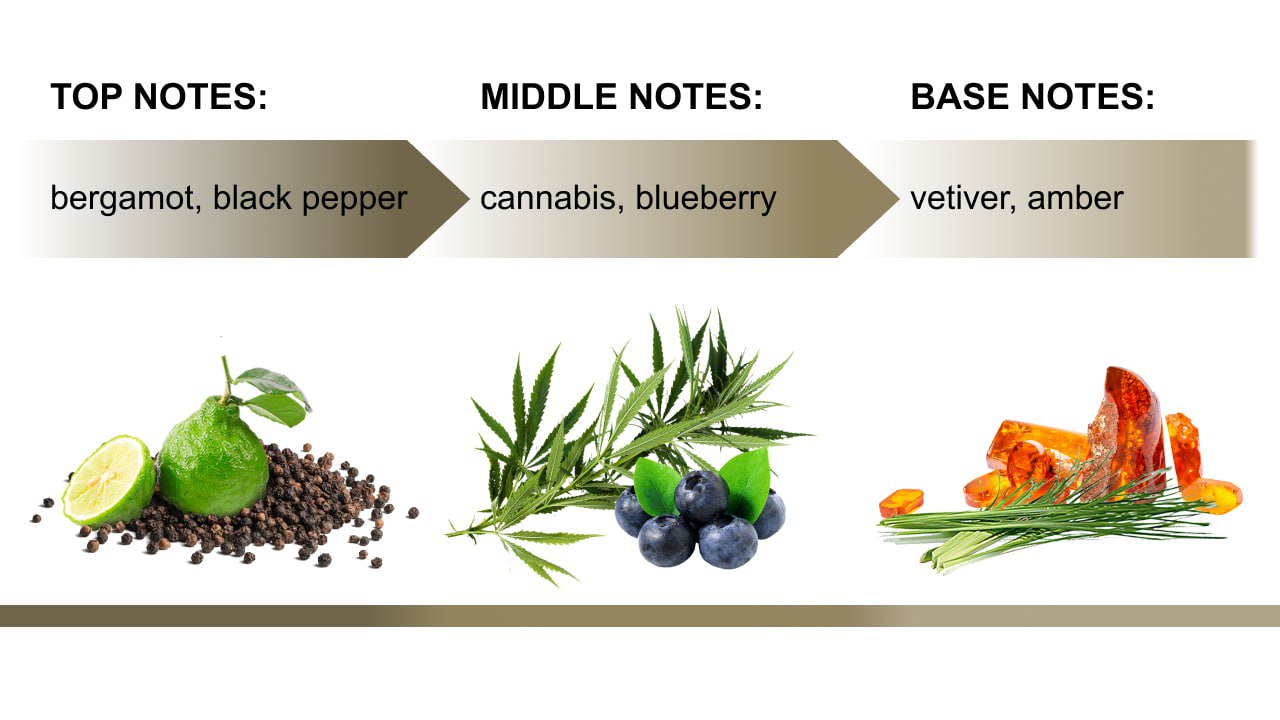 The fragrance opens with bright and subtle notes of black pepper and bergamot. Beneath them hides the rich tones of herbal notes, reminiscent of the scent of fresh hemp leaves. This combination gives the perfume a special complexity and elegance.
A bouquet of notes, which includes the chords of hemp leaves and blueberries, opens up in the heart of the fragrance.
The base notes of the fragrance end with warm and subtle chords of vetiver and ambergris, which give the perfume persistence and personality.
Each drop of this perfume is carefully crafted with high quality ingredients to ensure the longevity and intensity of the fragrance. You will be able to enjoy its uniqueness all day long, remaining yourself and standing out from the crowd.
Category: For Women, For Men
Format - Miniature, Standard, and Tester
Cosmetics Class - Niche
Type - Extrait de Perfume
More perfumes
You may like it