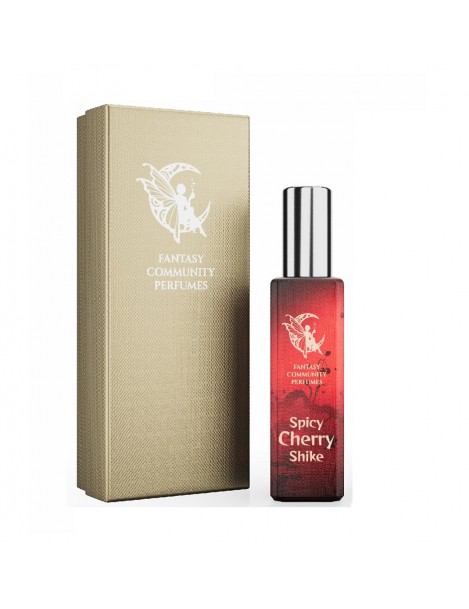 Unisex
Spicy Cherry Shike by Fantasy Community Perfumes
Top notes: Cherry, Liqueur and Bitter Almond.
Middle notes: Cherry, Turkish Rose, Jasmine sambac and Plum.
Base notes: Peruvian balsam, Tonka bean, sandal, vetiver, white cedar, benzoin, cinnamon, clove, patchouli and vanilla.
Aroma family: Oriental, Floral
Quantity in package - 1 pcs.
Fragrance premiere year - 2022
Country of production - USA
Country of registration of the brand - USA
Volume - 11 ml, 30 ml
Details
Gender: Unisex
Introducing the intoxicating Spicy Cherry Shike fragrance from Fantasy Community Perfumes. This fragrance is a perfect blend of sweet and spicy notes that will transport you to a world of luxury and indulgence.
On first inhale, the top notes of cherry, bitter almond and liqueur awaken your senses with their sweet and alluring aroma. As the fragrance progresses, heart notes of cherry, jasmine, plum and Turkish rose emerge, creating a rich and indulgent scent that is both floral and fruity.
Finally, the fragrance fades into base notes of Peruvian balsam, cedarwood, benzoin, tonka bean, vanilla, vetiver, clove, cinnamon, patchouli and sandalwood, creating a warm and sensual scent that will stay on your skin for hours to come.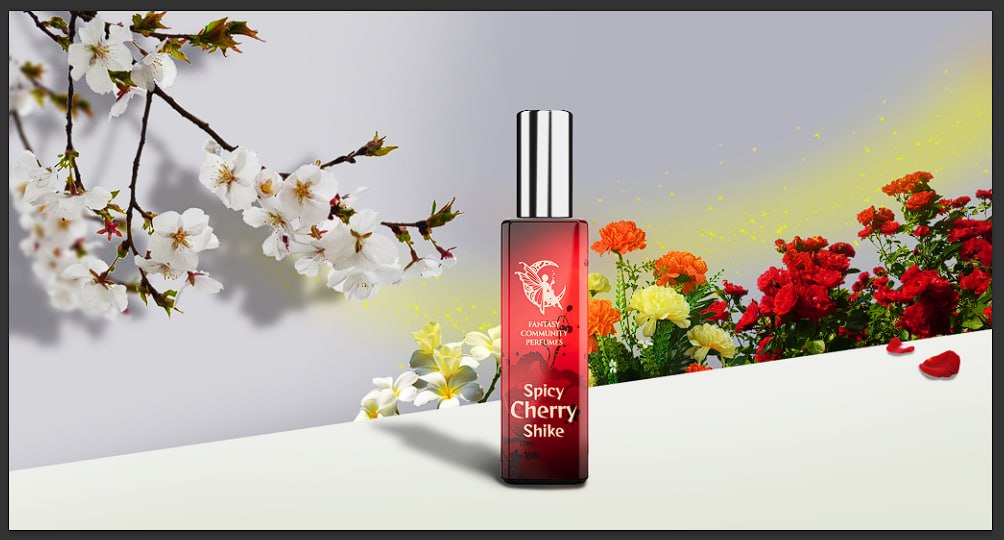 Spicy Cherry Shike is a fragrance that is both bold and sophisticated, with the perfect balance of sweet and spicy notes that will win over anyone in your presence. This fragrance is perfect for those looking for a luxurious and indulgent scent that will transport them to a world of exotic and mystical scents. Whether you want to make a statement or just treat yourself to a luxurious fragrance, Spicy Cherry Shike is the perfect fragrance for you.
Category: For Women, For Men
Format - Miniature, Standard, Tester
Cosmetics Class - Niche
Type - Extrait de Perfume